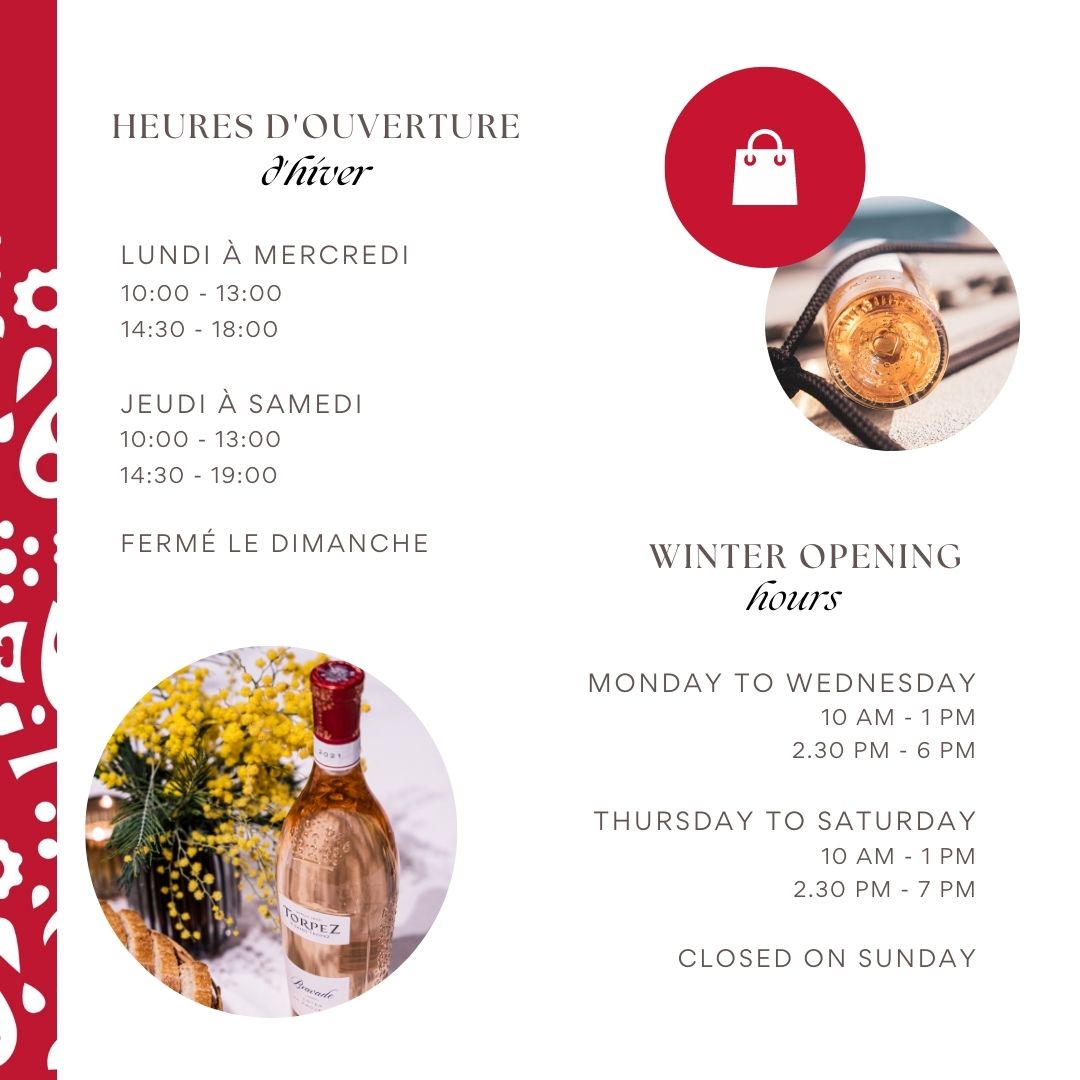 Our Winery – Sales and Wine tasting
Fall Winter Opening Hours 2022/2023
The Torpez wine sales and tasting area remains open all year round!
111, route des Plages 83990 Saint-Tropez.
Monday to Wednesday, from 10am to 1pm and from 2.30pm to 6pm
Thursday to Saturday, from 10am to 1pm and from 2.30pm to 7pm
Closed on Sunday
---
Find all the ranges of Torpez wines in our sales and tasting area. The opportunity to treat yourself!
Torpez in Saint-Tropez, are the wines of the historical cellar of Saint-Tropez. 180ha of vines located on a remarkable geological soil and benefiting from an exceptional climate. Through our convivial, parcel-based and/or gastronomic vintages, you will have the choice to experience moments of unparalleled sharing, by tasting the pure expression of the Tropezian terroir.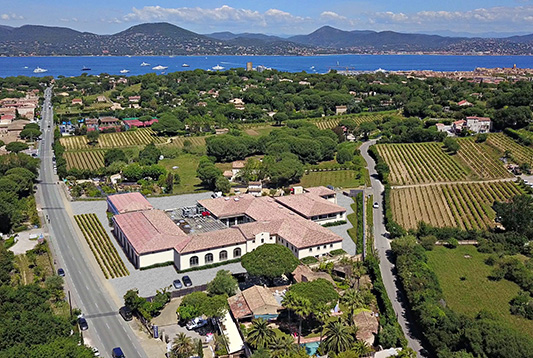 Inauguration de la nouvelle cave Torpez au cœur du village de Saint-Tropez
The historic winery, located in the city center in Saint-Tropez since 1908 when it was created, has integrated its new production site at 111 Route des Plages since mai for its 111th vintage. The new cellar is already hosting wine production and is preparing to host the next harvest. Pending the final opening of the entire building, Chevalier TORPEZ has taken over the Route des Plages with a pop-up boutique. For the 2019 season, the Chevalier TORPEZ teams welcome you every day, to help you discover and rediscover the range of Saint-Tropez wines. Pop-up boutique: 111 Route des Plages in Saint-Tropez Opening hours: 7 days a week from 10 a.m. to 12:30 p.m. and from 2 p.m. to 7 p.m.